pet-interiors
112601
Neu
Cat basket BOWL felt
A puristic cat basket of high-end quality.
The clear lines of this will excite every design lover. It fits perfectly in any modern living area. The cute and luxurious cat basket seduce you to relax and chill with its comfortable latex filling, which is permanent elastic, stable, long-lasting and hardwearing. Perfect for a healthy and quiet sleep. All products we sell in our online pet store are handmade in Germany.

Size: 55 x 55 x 20 cm, lying surface ca. 45 x 45 cm
Size: 55 x 70 x 20 cm, lying surface ca. 45 x 60 cm
Size: 70 x 70 x 20 cm, lying surface ca. 60 x 60 cm
Material cat basket: 100% felt
Cushion cover fleece: cozy & warming, washable
Cushion cover cotton: durable & cooling, easy clean, washable
Cushion cover velour: cozy & durable, easy clean, washable
Inner cushion filling: orthopaedic 100% high quality latex cushion, mite resistant, washable
Inner cushion cover: 100% cotton
Ready to ship within 2-5 business days.
5-year guarantee on the pillow filling
Customized size on request
Material samples for the cat basket BOWL on request.

Cleaning:
Felt: Soiling can be rubbed off with a damp cloth and neutral soap.
Hair is best removed with the upholstery brush of the vacuum cleaner.
The cushion covers have a zipper, are machine washable at 30° and suitable for tumble drying.
Cushions & filling: washable at 30° in the washing machine.
more product infos >>
Felt


Fleece cushion covers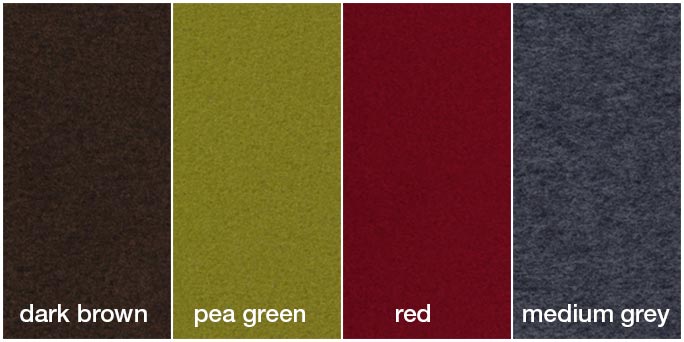 Cotton cushion covers:



Slight variations in the colour of the material are possible.