Genuine leather dog bed CUBE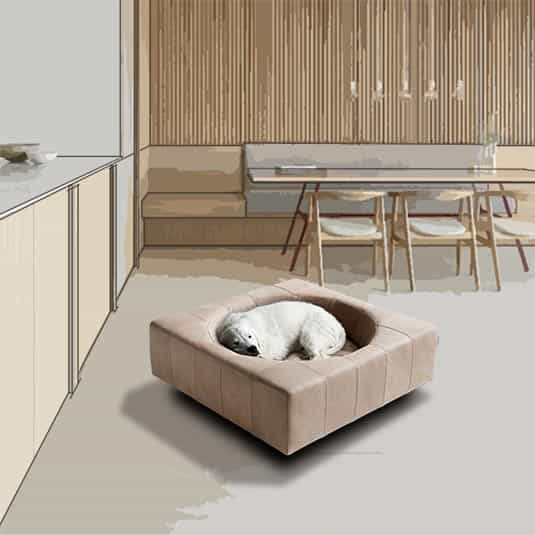 Genuine leather dog bed Cube: craftsmanship meets design.
The Designer creates a outstanding and unique dog furniture. The classical finish of the square sewing and the excellent lying comfort thanks to the memory foam are some of the features of this dog bed.
Design dog bed CUBE faux leather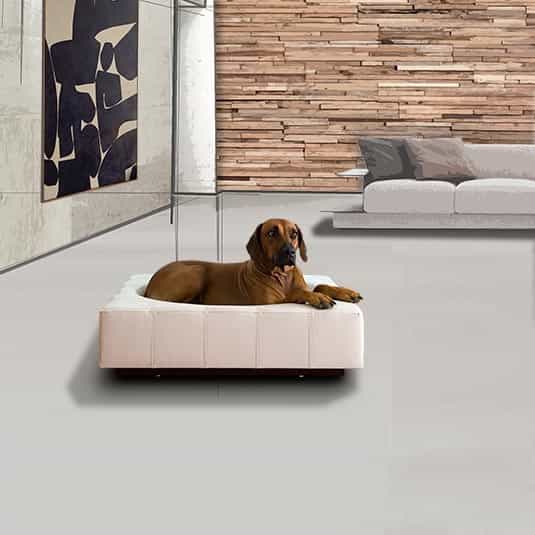 The exclusive design dog bed convinces with its timeless design!
The contemporary dog furniture Cube is made out of faux leather, have excellent lying comfort by memory foam and shows, that dogs and design are not a contradiction. Through the classical high-quality upholstery and solid wood workmanship, the design dog bed retain its shape and beauty for many years.
BOOX dog bed out of buffalo-leather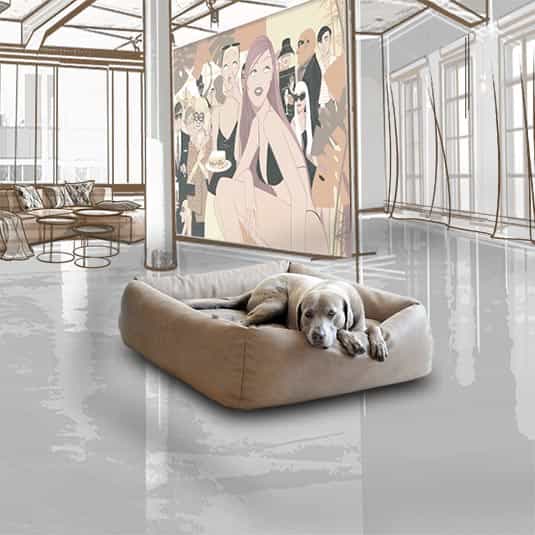 New favorite place: BOOX dog bed out of buffalo-leather!
Naturally beautiful! The BOOX oasis of well-being is a dog bed that meets the highest demands.
Calming dog bed BOOX in farbic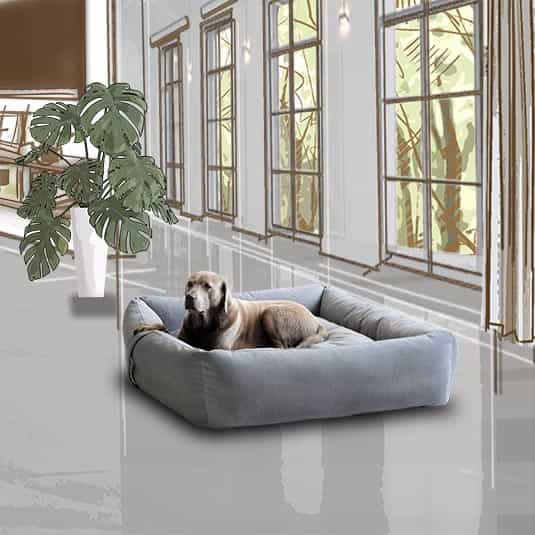 The new favorite place: calming dog bed BOOX!
Smart and extremely comfy. The dog bed BOOX is the feel-good island with a high cuddle factor for your 4-legged family member.
DOG BED
What is the best dog bed for my dog?

Unsightly dog beds, standing bashfully in a corner, have served their purpose. Our pet furniture are much more a contemporary home accessory, as a dog bed in the conventional sense. They are manufactured in traditional craft techniques with great attention to detail in Germany.
Dog furniture out of leather or faux leather
Our products transform the designer furniture for the dog in a stage and your four-legged pet will become a star in this ensemble. The Cube dog bed with its classical workmanship will become an exceptional home accessory for all dog breeds.