POOPOOPEEDO cat litter box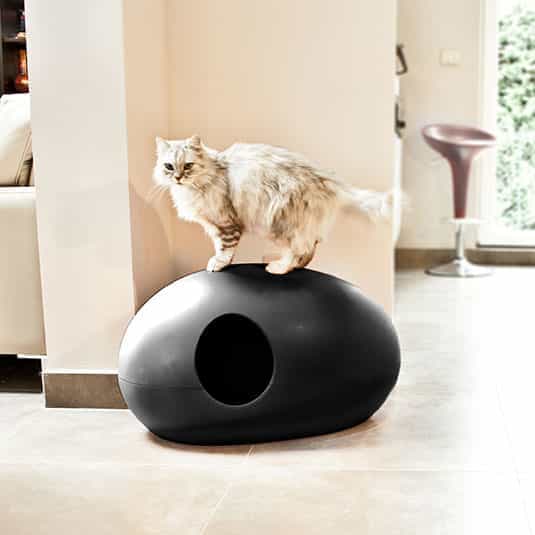 Finally, a cat toilet which looks very presentable.
Innovative design in black and white and perfect quality characterizes the cat toilet. The cat litter box out of ABS is made in France.
CAT TOILET
Finally a cat litter box that does not have to hide. We have searched a very long time for a shapely piece. Now we found the perfect cat litter box in France: POOPOOPEEDO a very unique design object!
Cat litter box POOPOOPEEDO
The two-piece cat litter box with the cute name POOPOOPEEDO is offered in black and white. It is supplied with a shovel and two anti-odor tablets.